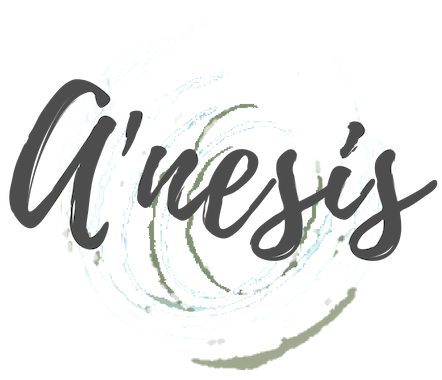 Christian Retreats & Counseling Sabbaticals
Held peacefully just outside of picturesque Phoenix, AZ
Certified Trauma Professional
Certified Clinical Trauma Specialist (CCTS-I)
Arizona Trauma Institute
(Certified by PESI)
A Spiritual Approach to Helping You Heal
Heal Your Wounds.
Overcome Your Past.
Say Hi to the NEW you!
Intensive Christian Counseling has proven to yield much greater results than "traditional" weekly sessions that last 50 minutes.
All therapy hours are individual – no groups – and are uniquely tailored to your situation.
A'NESIS | A Greek word that means "Freedom From Bondage"
Intensive Christian Counseling for Individuals and Marriages
A'nesis Doctrinal Beliefs
We believe in the Divine inspiration and infallible Word of God
We believe in the Triune Godhead
We believe in the substitutionary and redemptive sacrifice of the Lord Jesus Christ
LOCATION | Your Intensive Christian Counseling retreat will be held just outside of Phoenix, AZ
Click Below to Learn More about A'nesis Retreats
The A'nesis Blog
Insight, thoughts, ideas, tips, and musings from Dr. Trudy Johnson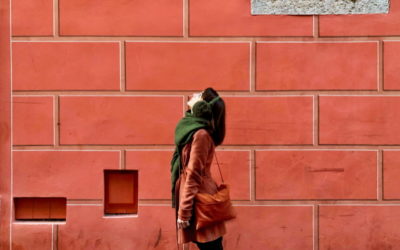 Oh, how the expectations of life trip us up. The things we "expected" would happen don't. Instead, we end up disappointed, disillusioned and discouraged. Sometimes I think that expectations are merely God's way to get our attention. When what we expect doesn't happen,...
read more
Frequently Asked Questions
Although you are welcome to email or call anytime, here are a few of the more Frequently Asked Questions.
Is Christian Intensive Counseling for Me?
If you are frustrated with weekly counseling appointments that end in 50 minutes (just when you get to the "digging in" place) or if you need to pull away and address your issues in a confidential setting away from the distractions of daily life, you will love the intensive sabbatical format.  This type of therapy accelerates the healing process and can accomplish in one or two weeks what takes "normal counseling" years. Click Here for a Video Testimonial of a client's experience at A'nesis.
Is this an Inpatient Program?
A'nesis Trauma Resolution counseling sabbaticals are NOT inpatient programs.  There will be no 24-hour supervision available.  Participants must be able to travel and to stay in the motel of their choice.  If staying alone is an issue, it is advisable to bring a companion with you.
A'nesis Trauma Resolution Counseling Sabbaticals can accomplish similar work compared to many inpatient programs at other facilities that can cost tens of thousands of dollars.  However, this is NOT a 24-hour venue.
What Therapy Model Do You Use?
Dr. Trudy M. Johnson, LMFT, has developed what she calls the CORE Model of therapy for trauma resolution.  This unique program specifically targets the deep-level heart issues and gets to the CORE of problems for a permanent change. CORE THERAPY is for trauma resolution and lifetime issues that won't go away with normal counseling.  All Pastoral counseling addresses ministry hurts and wounds and uses Ashland Seminary models for healing.
Who Should Attend?
If you are in Christian ministry and are experiencing a "desert time,"  are questioning your walk or even your calling because of burn-out, you should "come away to a quiet place."  If you are a high-profile person who needs Christian wisdom and professional guidance with extreme confidentiality and privacy, you should "come away to a quiet place."
If you are a Christian believer who has never experienced the freedom available to you and need a safe place to heal from deep wounds and trauma that prevent you from being victorious, you should "come away to a quiet place."
If you are a Christian, but harbor deep secrets that need to be addressed with complete assurance of privacy, you should "come away to a quiet place."  Do you keep getting into the same destructive patterns and relationships?  You should "come away to a quiet place" and receive permanent healing. Are you suffering from anxiety, depression or have addictive behaviors? You should "come away to a quiet place."
What are the details and costs?
Click Here for complete descriptions, durations, and costs for all individual intensive counseling sabbaticals with Dr. Trudy Johnson. 
The various sabbaticals run anywhere from 3-5 days where each day builds on the next day. Your final day will be a "releasing" day where you get the sense you have left much of your baggage at the foot of the cross.
Topics covered during these five days are wounds, lies, vows, grief, gift and calling and traumatic pain that goes to a deep subconscious level, the forgiveness of self, others and God.  We also are able to address generational curses, strongholds, agreements, and individual enemy agreements.  You will be amazed at the progress and depth of exploration that will be accomplished in these five days.
IF YOUR SCHEDULE DOESN'T PERMIT FIVE DAYS, YOU CAN ALSO CHOOSE THE FOUR DAY FORMAT but know it will be even more intensive.  If you are a slow processor you should choose the five-day option.
Trudy knows it is hard to get away for intensive counseling for marriages needing help.  For this reason, she's created a four-day marriage "Bootcamp."  Each couple spends four days and a total of 15 hours with Dr. Trudy.
TRUDY HAS COMPLETED LEVEL 2 TRAINING IN GOTTMAN METHOD COUPLES THERAPY and uses Gottman Method Couples Therapy in her work.  For many couples, the attachment panic is so great, she actually treats the counseling as a trauma situation for both parties. She uses the Gottman Method combined with her Holy Spirit Trauma resolution techniques. The average retainer for a divorce lawyer is $5,000.00.  The counseling intensive should be considered and tried before any other permanent option that is never God's solution. Read "How Things Work at the Marriage Intensive"
Where do I begin?
You require an assessment by Trudy M. Johnson, PhD, LMFT to see if you are a candidate for an A'nesis Intensive. Contact us if you would like to schedule this 30-assessment.
Testimonials
Besides seeing and experiencing an A'nesis Retreat for yourself, testimonials from past clients that are over-the-top satisfied is an excellent way to identify if A'nesis Retreats will be a good fit for you.
Trudy is omnivorous and Spirit-led in her approach to counseling. We have seen counselors over the years and so many were one-trick ponies. They learned a certain paradigm and tried to make every situation fit that solution.
Trudy draws from a wide variety of tools and training, using the skills of an artist to bring the most relevant tools to bear on a couple's situation. She is the most effective and powerful counselor I have had the privilege to work with… ever.
My husband and I came for a marriage intensive in February of this year. (2018). Our time with you was the most important thing that we have ever done for our marriage.  I am thankful every day for the growth and the progress that we continue to experience with one another.
I used to hear people talk about how their marriage was the most important relationship in their life.  Because my marriage was on the periphery of my consciousness, I thought that statements like this were just overblown or the product of a certain "type" of person.  But now, I can say that everything feels different because of the stability that I am experiencing in my marriage.  I feel expansive, with a sense of possibility, in a way that was absent for years.
Thank you for walking with us towards this Spirit-led growth.
I am so thankful for God leading us to you! 5+ years after being helped by you (personally and in our marriage) we are now directors of our church's marriage ministry. Wow God!
Don't Wait Any Longer. Heal Your Wounds and Overcome Your Past Today!