Dr. Trudy M. Johnson
Certified Trauma Specialist (CCTP-I)
Helping you through Christian Retreats & Sabbaticals
My prayer before every intensive is that the words I speak to my clients would be God's words and not my own.  I would be honored to be God's spokesman working with you for 4 or 5 days at an A'nesis Sabbatical. 
In the words of Jeremiah, "You must go to everyone I send you to and say whatever I command you."   –Jeremiah 1:7
Getting to Know
Dr. Trudy M. Johnson
The uniqueness of Dr. Trudy's programs is due to her combination of Biblical knowledge, receptivity to the Holy Spirit, and her professional training in the area of women's issues and trauma. Dr. Trudy holds a Doctor's Degree in Biblical Counseling from Trinity Seminary and a Master's Degree in Marriage and Family Therapy from Denver Family Therapy Institute.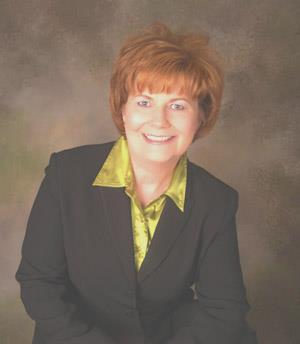 Dr. Trudy has various educational training programs to help recover from trauma including a biblical model she developed for Christian mind-body work that she calls the "Emet Trauma Resolution Technique ©" which is the Hebrew word meaning "truth".
She also recently completed her Doctorate of Biblical Counseling from Master's International School of Divinity (www.mdivs.edu) in March 2019, became a member of the International Association of Trauma Professionals, and now holds a certification as a Certified Clinical Trauma Professional (CCTP-I) from the Arizona Trauma Institute.
In short, Trudy's cutting edge training treats trauma from a 21st-century point of view.
Additionally, Trudy holds certificates in chaplaincy and in Formational Prayer. Prior to her six years as a therapist at Crossroads Counseling of the Rockies, Trudy reached out to women 11+ years at Focus on the Family in the Pregnancy Resource Ministry. Trudy is also an adjunct professor at Master's International School of Divinity in Evansville, Indiana and is a speaker for Ambassadors' Speakers Bureau. From 2011-2015 she was the on-sight counselor for guests of Sanctuary, a Christian retreat center.
Trudy M. Johnson, PhD is listed as a referring professional with Amen Affiliated Education Center (AmenClinics.com).
Trudy started MissingPieces.org in 2004 in her passion for reaching out to broken women.  MissingPieces.Org is the parent company of A'nesis Retreats.  She founded Healthy Daughters as a way to procure scholarship money to help fund counseling for women in need.
Dr. Trudy Johnson's Trainings and Certifications include:
Trudy is a Licensed Marriage and Family Therapist in the State of Arizona. (#15646). Trudy
maintains a Marriage and Family Therapist Licensure in the State of Colorado (#755) and the
State of Tennessee (#1182).
Certificate of Chaplaincy
Masters' International School of Divinity
Master's of Biblical Counseling
Trinity Seminary
Formational Prayer
Dr. Terry Wardle Ashland Seminary
Eating Disorders
Cross Country Education
Psychopharmacology
Cross Country Education
Understanding Emotional Manipulation
Cross Country Education
Sexual Addictions and Pornography
Behavioral Health Institute
Trauma and Addiction Healing
The Meadows
Assessing and Treating Reactive Attachment Disorder
Cross Country Education
Emotionally Destructive Marriage
American Association of Christian Counselors
Pornography Addictions
American Association of Christian Counselors
EMDR In-depth Interventions for Anxiety, Depression, Panic, and Trauma
CMI Education Institute
EFT and Hope-Focused Marriage Counseling
American Association of Christian Counselors Intensive Training
Trauma, Attachment, and Neuroscience
Bessel A. van der Kolk, M.D.
Spiritual Warfare Interventions
Arthur Burk, Ph.D., Sapphire Leadership Group
PTSD Healing and Interventions
Arthur Burk, Ph.D., Sapphire Leadership Group
Working with Trauma That Patients Can't Verbalize
NICABM, Dr. Peter Levine
EFT Therapy for Couples
Dr. Sue Johnson, National Marriage Seminars
How to Rewire the Traumatized Brain
NICABM, Dr. Bessel A. van der Kolk, M.D.C
Understanding Trauma & Dissociation
Arizona Trauma Institute
Certified Sex Trafficking & Sex Industry Exploitation (CCTS-S)
Arizona Trauma Institute
ACEP Certified Practitioner, Level 1
Association for Comprehensive Energy Psychology
Certified Amen Clinics Brain Health Coach
www.amenclinics.com 
Trudy has completed Level 2 Training in Gottman Method Couples Therapy and uses Gottman Method Couples Therapy (Biblical Method) in her therapy work. The Gottman Institute, www.gottman.com

Trudy finished her Doctoral Degree Program with Master's International School of Divinity in March 2019.
Trudy's Approach
The A'nesis trauma resolution program is a unique program that combines years of trauma training, grief resolution expertise, and Trudy's own personal journey to freedom.
Trudy has over 12,000 hours working with clients resolving past trauma in their lives.  This counseling program has a proven track record for resolving the pain and devastation brought by damaging life experiences that keep the Body of Christ from living a transformed life.
If you are wondering if you should come to A'nesis, watch the video below and then ask yourself if this is for you.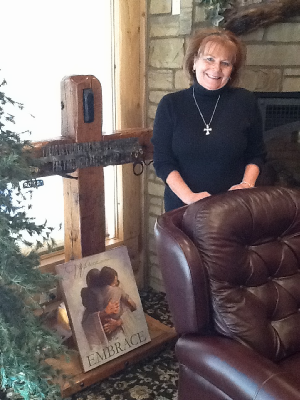 If you are wondering if you should come to A'nesis, watch the video below and then ask yourself if this is for you.
Don't Wait Any Longer. Heal Your Wounds and Overcome Your Past Today!